Choosing a hotel is one of the most personal aspects of organizing a business trip. Your final selection will not only need to meet your company's budget and travel policy, but it should also ensure maximum comfort and safety for your staff during their stay.
A team with less to worry about is a more productive team with more time to focus on its job. So choosing the right accommodation is essential to guarantee that your employees don't have to waste time trying to figure out how to get to their hotel from the airport or going to restaurants multiple times during the day because the hotel doesn't have dining service. Read our recommendations below to ensure that your hotel of choice is the most adequate for your team's needs on the road.
---
4 Things to consider before choosing your hotel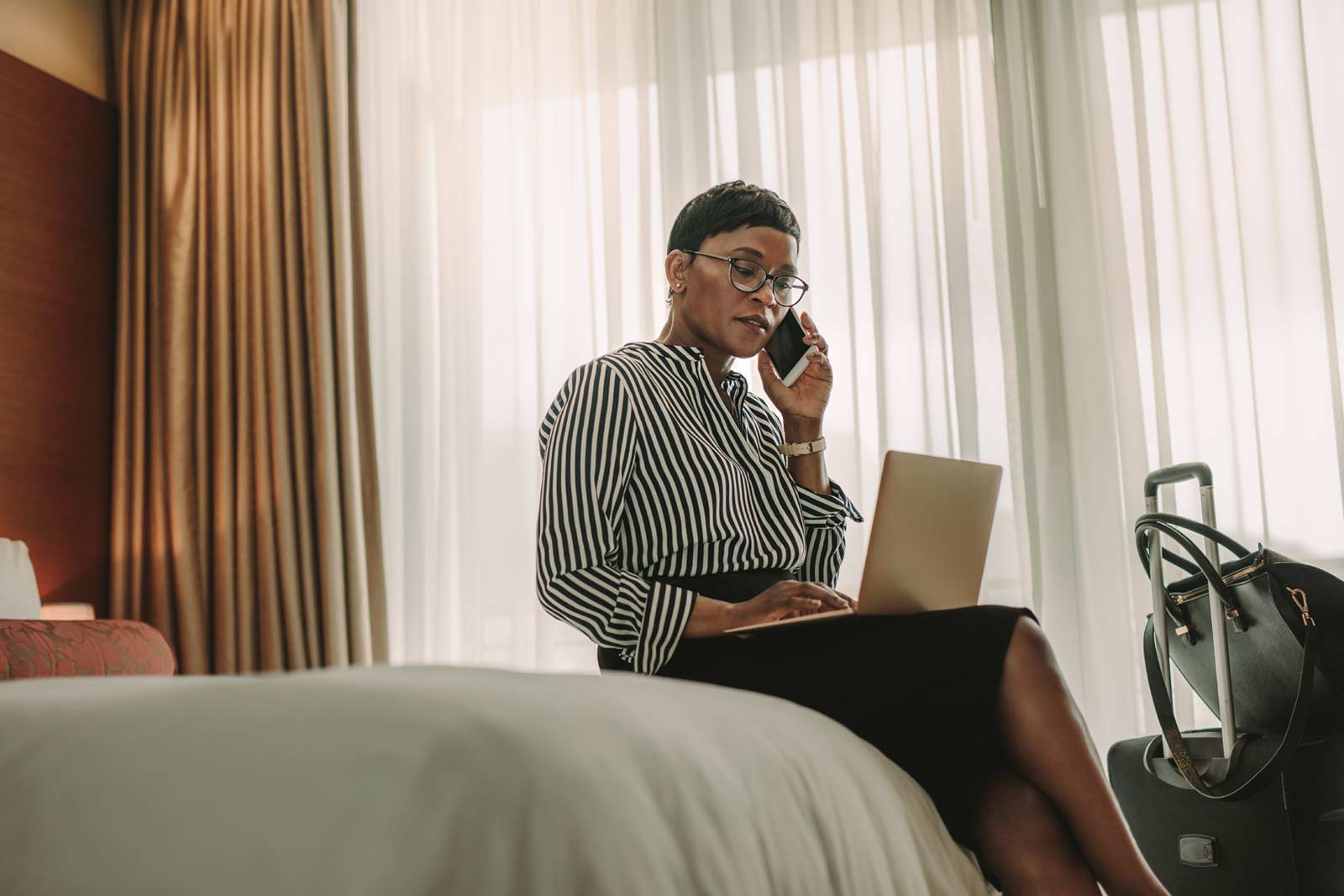 Price
One of the most decisive factors in choosing a hotel is the price. When it is time to finalize your booking, you will need to ensure that, above all, the hotel room rate is within your company's budget as outlined in your corporate travel policy. Each company will have its own budget, but we also recommend that your company budget be dynamic so it can adjust to factors like destination, the time of year when your employees will be traveling, and the necessary hotel amenities for each trip.
Hotel location
The room rate isn't the only cost to keep in mind as there is another factor that can weigh on your budget: your hotel's location. If you don't choose wisely, location may translate into more spending on taxi fares and public transportation during your employees' stay. To avoid this, you will want to ensure that your final choice leaves your team near all relevant venues for their trip. This way, you will also be eliminating time spent in traffic helping your team be even more productive.
And even though your employees are traveling for business, an excellent hotel location may also leave them near local attraction so they can explore their new destination during their time off.
Transport to/from the airport
Another important factor related to your hotel's location is its access to the airport in order to simplify your team's stay as much as possible. There are two ways to ensure your hotel is well located with regards to the airport. First, you can choose a hotel that is near the airport or has easy access via public transportation. On the other hand, if proximity to the airport is less relevant, look for a hotel with an airport shuttle service so your employees don't have to worry about getting to and from the airport.
Hotel amenities
Finally, you will have to narrow down your search by determining which hotel amenities are relevant for your specific business trip. Certainly, there will be some resources that are essential for any trip, such as access to high-speed internet, meeting rooms, and a functional workspace in the room. However, nowadays hotels are equipped with a great variety of amenities to make their guests' stay as pleasant as possible. Services like laundry and dry cleaning, a well-equipped fitness center, and restaurants with healthy options on the menu are small details that go a long way in giving your employees a quality stay.
---
Are you looking for the ideal accommodation for your company's business trips? RoomsCo has its own online booking platform for the corporate sector allowing you to save time and money and making the booking process stress-free. Contact us to receive a free quote.
---
— Written by Inês Pinto
---