For those who travel on business a lot, having a good hotel is an essential condition for everything to go well.
When the work is done, what you will most want is to reach the end of the day and find a quiet space to rest. Getting a good night's sleep away from home will help keep you in a good mood, energy and productivity.
To find a hotel with all the requirements you want, the best option is to hire RoomsCo. An available and experienced team will find the accommodation with everything you need.
Together with RoomsCo, find out some important details when booking your hotel:
---
1. Location
The hotel's location is one of the most important elements when you are on a business trip. You will want to be close to where you will be working.
Getting stuck in traffic or wasting hours traveling in a foreign city will only add stress to your working day.
If you stay close to a central area, with supermarkets and restaurants, you will also benefit. It all depends on the types of the work you will be doing and what you need for your stay.
---
2. Hotel Service and Facilities
What kind of services do you need at the hotel? Will you need to work in this space? Will you need to meet with a client? Would you like to have a nice bar to hold informal meetings? Do you want to exercise in a gym?
There are many hotels with meeting rooms, gyms and other areas dedicated to leisure and work.
RoomsCo will find the hotel that will meet all your requirements so that you can maximize your business trip.
---
3. Hotel with extended restaurant service
Do you need some flexibility in the hotel restaurant service?
If you are going to work late, knowing that you can arrive at your hotel and order an after-hours meal will make the difference in your stay. Especially if you're traveling alone, you don't want to arrive at night and go looking for a restaurant.
Do you follow a special diet? It will be important to have a hotel that offers specific meals too.
---
4. Budget available
Your company will certainly have a business travel policy. Your hotel should meet your budget.
RoomsCo can help you in this process. We can book the best hotel and save you time and money. You will find the perfect hotel, with all your requirements, and within the available budget. RoomsCo has access to exclusive discounts rates on hotels worlwide. There will be no additional cost with our service.
---
These are some of the details you should take into account when booking a hotel. RoomsCo will help to take care of each element so that the hotel meets your expectations. In this way, you can fully focus on your work and enjoy this trip.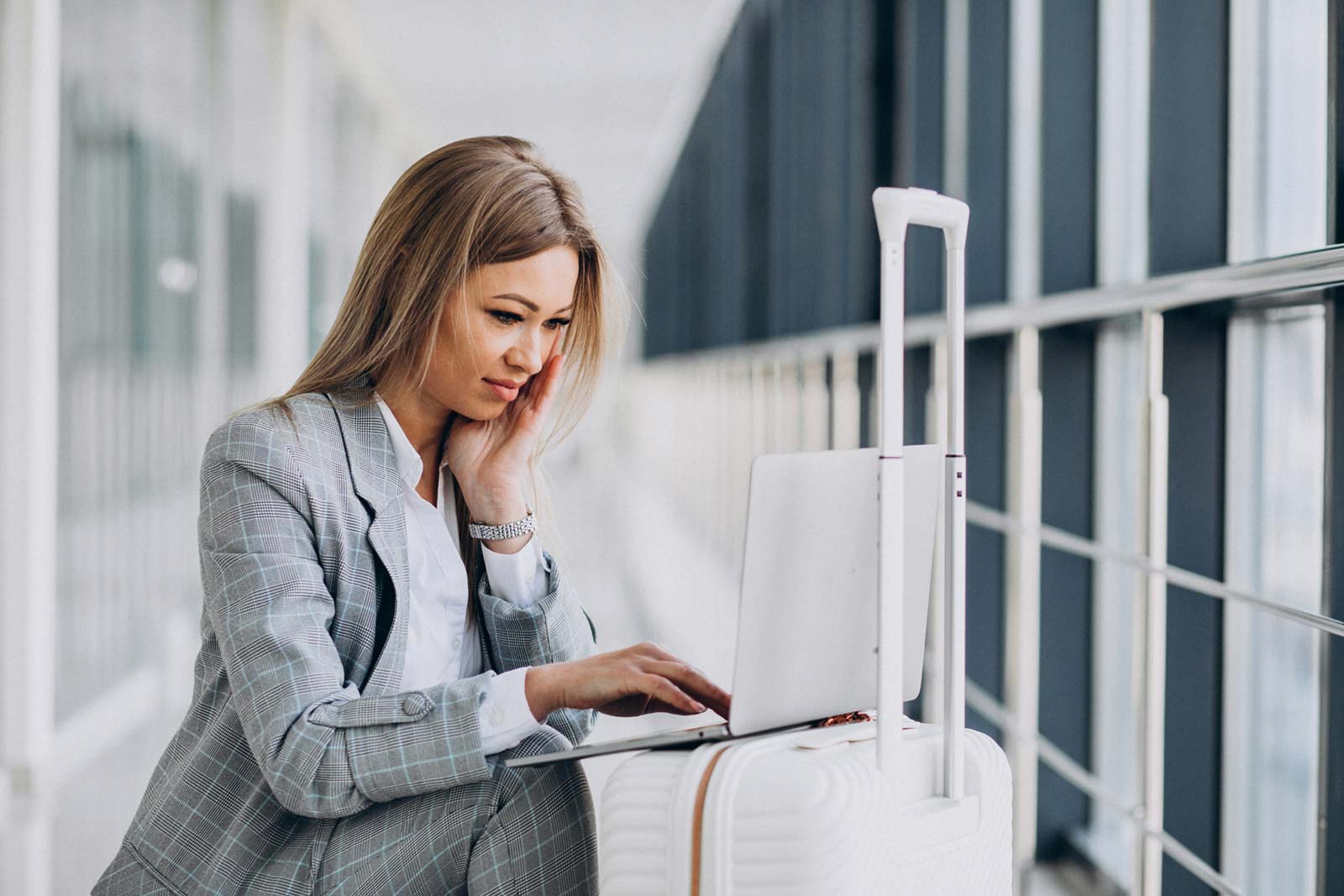 Do you often travel on business?
Contact RoomsCo and let us take care of all the booking processes. It will save you money and time.
— Written by Daniela Espinheira