Adolfo Suárez Madrid-Barajas Airport is the second largest airport in Europe and, in 2019, more than 61 million passengers traveled through it. Given its vast size and intense traffic, it is normal that you may feel lost when you first pass through this international airport. But on a business trip, time is money and it is even more important that you arrive at your hotel in a swift and comfortable way.
If you are planning a business trip to Madrid, check out our recommendations to find the best ways to get to your hotel from the airport.
---
4 Best ways to get to your hotel in Madrid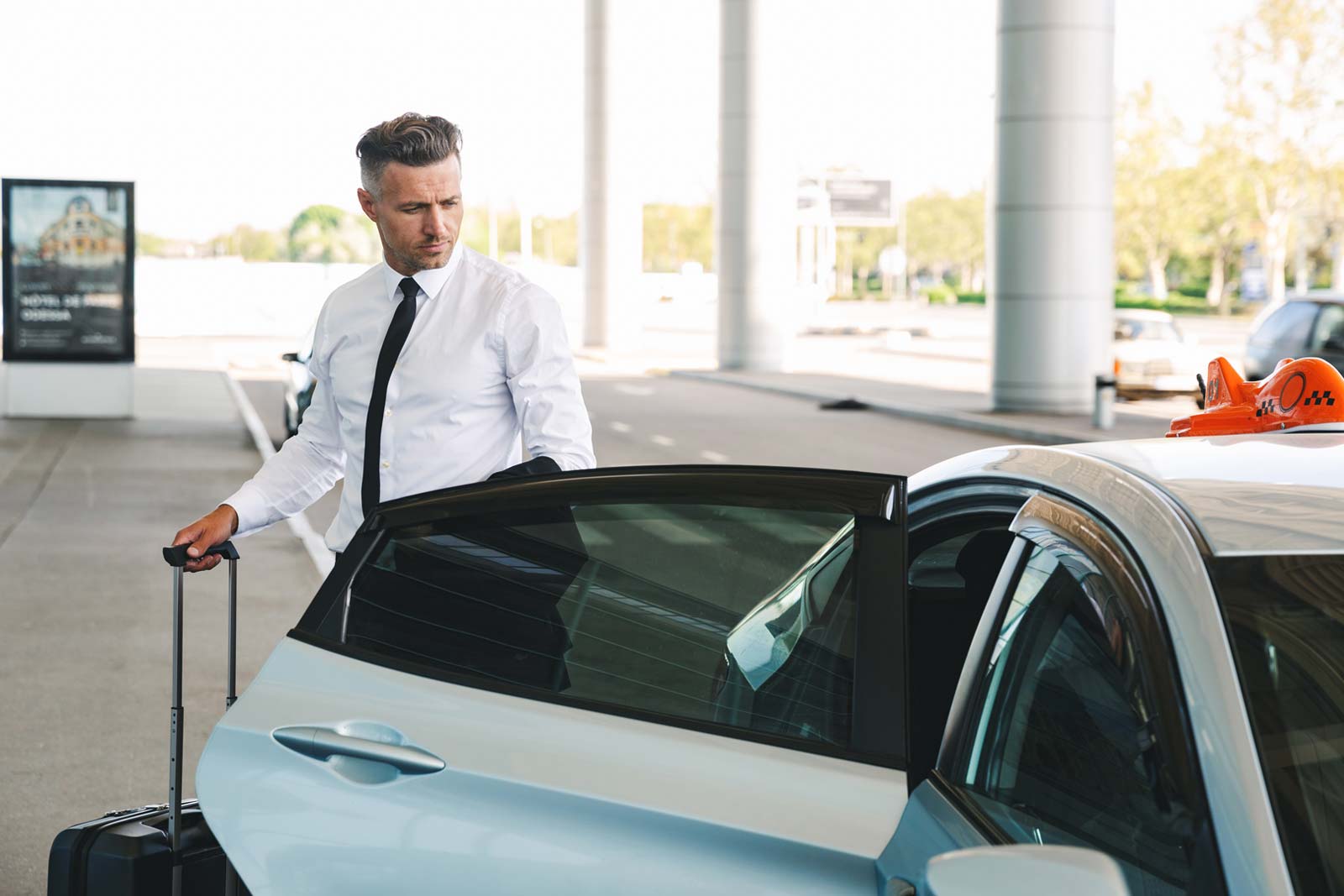 Private transfer
If convenience and quality service are your priority, then the best way to get to your hotel is by private transfer. With this option, you can book the service in advance so you will have a driver waiting for you as soon as your plane lands. This is also a great option if you are traveling as a team, ensuring that all your team members arrive at their hotel in maximum comfort. Welcome Pickups is one of the best-known services in Madrid, offering private transfers in more than 10 languages. A trip into Madrid city center costs €35 for 4 passengers, luggage included.
Taxi
In case you didn't have time to arrange a pick-up prior to departure, Madrid's airport taxis are a great alternative offering the same comfort of a private transfer for an equally accessible price. In Madrid, all taxis charge a flat fee of €30 to take passengers into the city center on a journey that takes about 20 minutes. And it won't be difficult to call a cab: there is a taxi rank at all the airport terminals, in the Arrivals (Floor 0) and Departures (Floor 1) areas.
Metro
If your stay in Madrid is a short one and you won't be traveling with more than a carry-on, the metro could be an excellent alternative for you to get to your hotel. The metro line 8 connects the airport directly to the city's central station with two stations – one at Terminal 2 and another at Terminal 4. If your flight leaves you at Terminals 1 or 3 you can take the free shuttle bus to one of the other terminals and be on your way. Just keep in mind that the metro doesn't operate past 1:30 am. Tickets can be bought at any metro station, including the airport, and cost €3.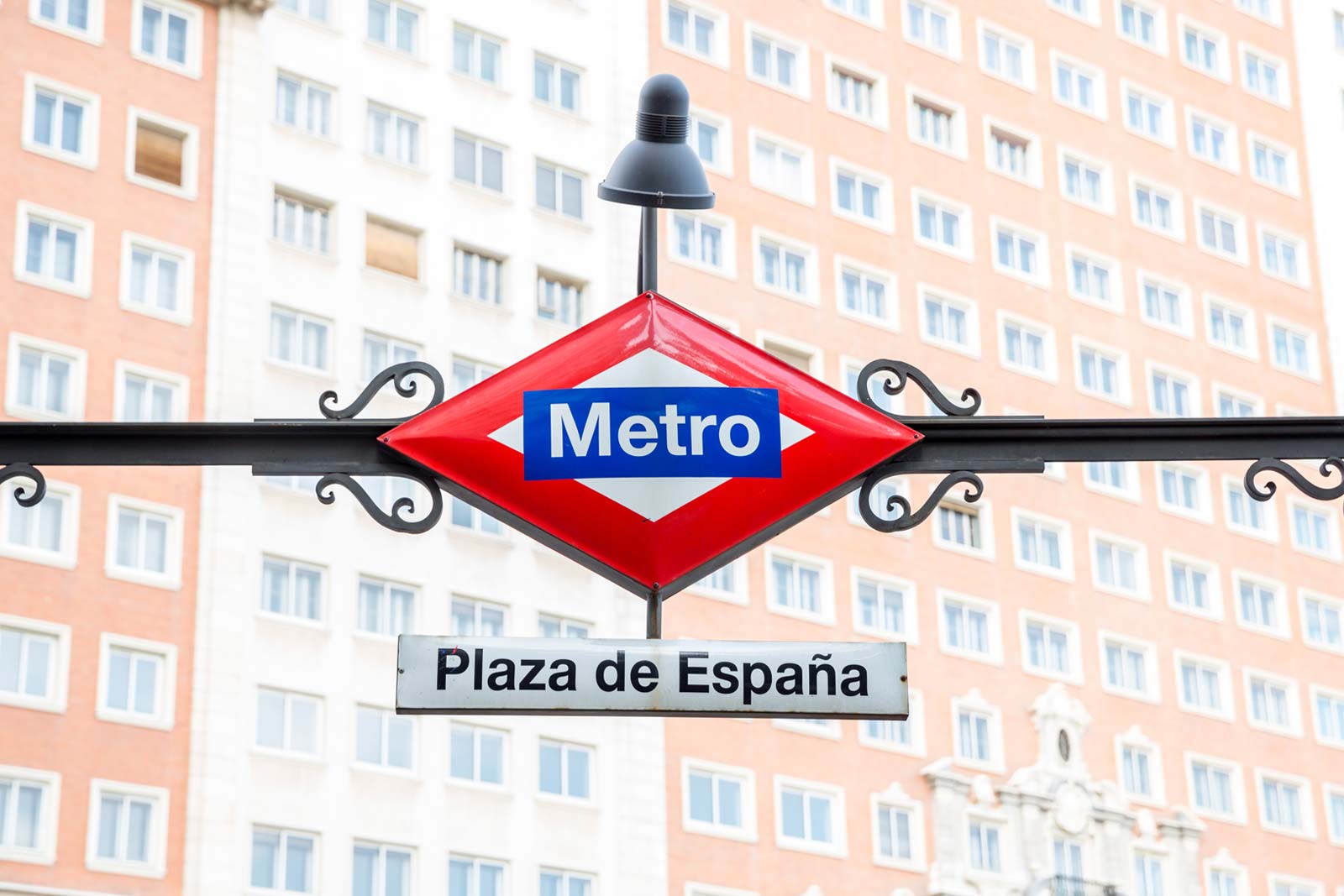 Train
For travelers who booked their hotel in a central location, the train offers a comfortable and accessible alternative. The C-1 line passes through Terminal 4 and takes you into the city center in about 30 minutes, passing through 5 of the main train stations: Chamartín, Nuevos Ministerios, Atocha, Méndez Álvaro, and Príncipe Pío. A one-way ticket costs €2.60.
Bonus: Abono Turístico de Transporte
In case you want to turn your Madrid business trip into a bleisure trip, there is one more transportation option that may be of interest. With the Abono Turístico (also known as Tarjeta Turística or Abono por dias), you can use all of Madrid's public transportation for free for the duration of your pass which can be anywhere between 1 and 7 days. Costing between €8.70 (1 day) and €35.40 (7 days), this pass includes the metro line to the airport and gives you an additional 20% discount on various local attractions.
---
Does your company have a highly mobile team? RoomsCo can help you manage your bookings so that your staff have a more productive and safer trip. Contact us for a free quote.
---
— Written by Inês Pinto
---