According to a study by the U.S. Travel Association, companies make 12.50 dollars (around €10.50) for each dollar they invest on travel. At RoomsCo, we know how travel is important to grow your business, form new partnerships and maintain professional relationships.
But business travel can rapidly become a substantial investment of time and money for companies. To ensure the highest return on investment in your next trip, pay close attention to these 5 mistakes you should avoid:
---
Common mistakes in corporate travel booking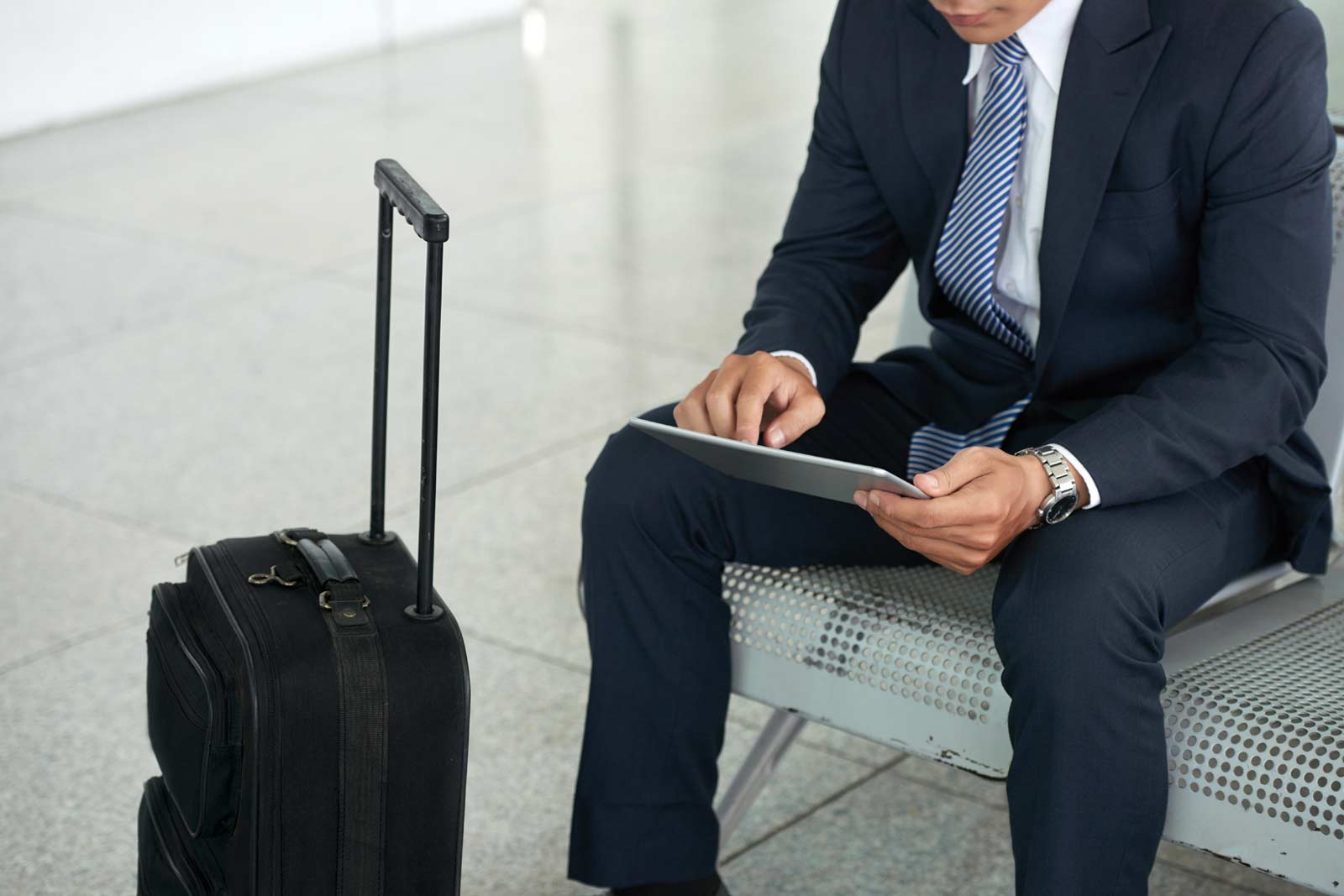 1. Booking trips outside of the corporate travel policy
Did you know that an employee who books their own travel outside of the corporate travel policy can cost a company upwards of €2000 a year? That is what a study by the Global Business Travel Association says when they concluded that by not enforcing a corporate travel policy, companies lose unique opportunities to negotiate special partnerships with hotel chains and airlines.
Additionally, a corporate travel policy helps to streamline procedures, thus saving you time when it comes to booking a trip and making your employees more productive.
2. Booking the cheapest flight
Whether your employees travel frequently every month or just a few times a year, we know that budget is always top of mind for companies.
But booking the cheapest flight doesn't always mean significant savings. The most affordable option can mean a longer (and more expensive) trip as it may involve more layovers or leave your team in a less central airport.
3. Booking the cheapest hotel
Likewise, booking the cheapest hotel room or apartment is not necessarily synonymous with a significant savings for your company. Your choice of accommodation should be made taking into account a number of factors beyond the room rate in order to optimize your budget.
For instance, the hotel should leave your employees within easy access to the places where they will need to go in order to avoid spending more on local transportation. You should also consider the necessary hotel amenities so your team can be productive during their stay. There are many other factors to keep in mind, and we are here to help you make the best decision for your team.
4. Not planning in advance
If you do a quick google search, you will quickly find many theories on when to book a hotel room for the best price. And many travel experts will recommend waiting for the last minute to get the best discounts, but this strategy doesn't always work and on a corporate trip the stakes are even higher.
That is why, at RoomsCo, we always recommend that our clients take advantage of risk-free reservations to book their accommodation in advance. This is especially important when travelling to participate in large-scale events as the best accommodation options are quickly booked and you will be left with little to no alternatives if you wait too long. Afterwards, in case you find a better option closer to your departure date, you can always cancel your initial booking at no extra cost for your company.
5. Not working with a specialized agency
If your company has a highly mobile team that travels frequently, you may benefit from the support of a specialized agency like RoomsCo. Here, we offer 24/7 support from the initial accommodation booking until the final check-out. With our vast list of partner hotels, we can offer you exclusive discounts and help you resolve any issues that may come up during your business trips.
---
Are you looking for more ways to increase your value-for-money on corporate travel? RoomsCo can help your company book accommodation with an innovative platform and exclusive discounts. Contact us for a free quote.
---
— Written by Inês Pinto
---