Extremely empathetic and with a big heart, Raquel Barros supports our finance team and it is her sensibility and care that make her a valued member of our team. She says it herself: "first everyone else, then me". And it is with this exceptional attitude that Raquel works to ensure all administrative and financial matters are handled with care and attention.
This week, get to know Raquel's more personal side to learn about her favorite movie and what she enjoys doing in her free time.
---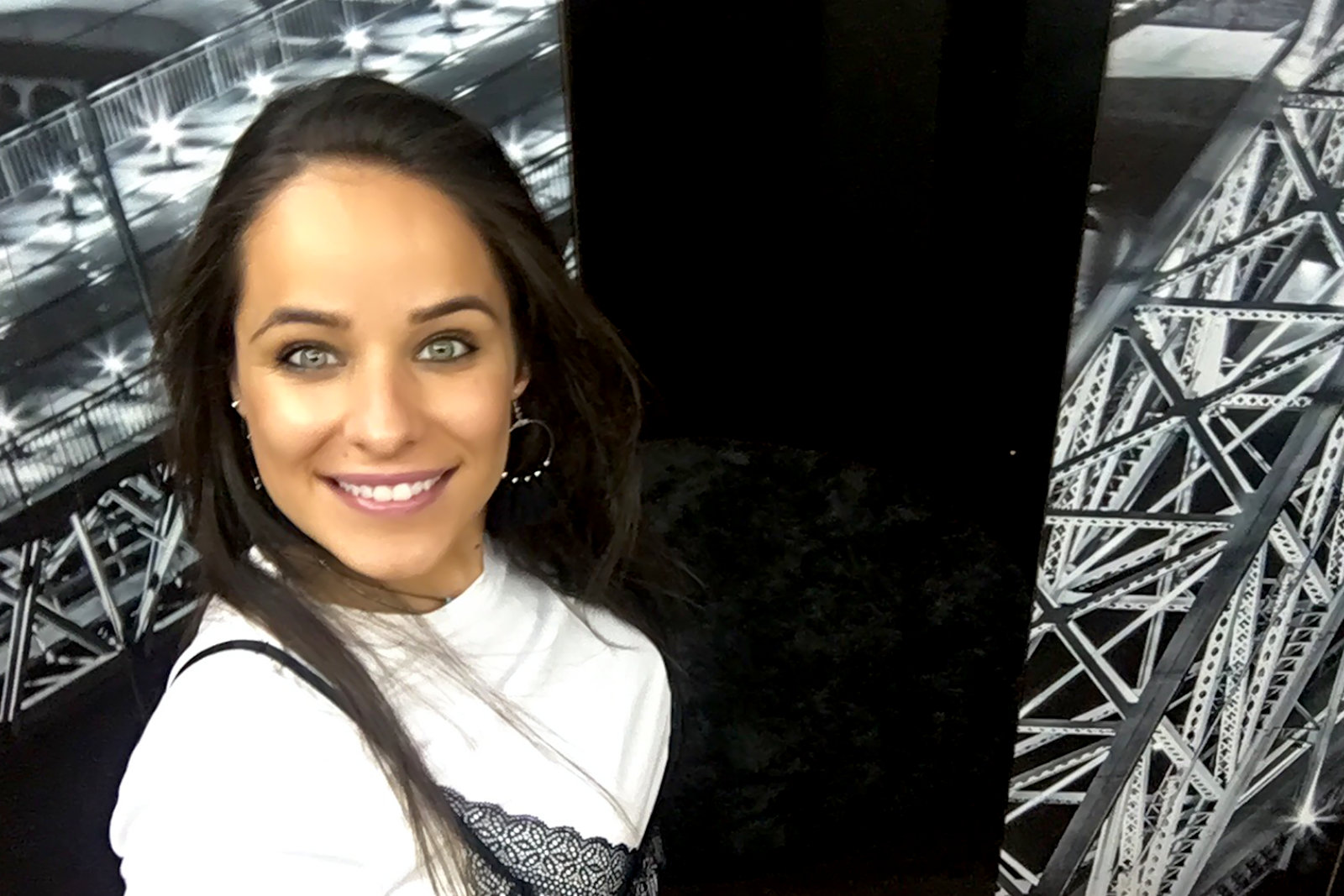 1. What is your name?
Raquel Barros.
---
2. Where were you born?
Oporto.
---
3. Do you have siblings?
Yes, one brother.
---
4. Do you have any pets?
No.
---
5. Do you know how to cook?
Yes.
---
6. What is your favorite color?
White.
---
7. Do you prefer cold or warm weather?
Warm.
---
8. What social media network do you use the most?
Instagram.
---
9. Do you have any tattoos?
No.
---
10. What repulses you?
Hurting helpless beings.
---
11. What makes you feel a chill to your stomach?
A decisive and important moment.
---
12. What movie left a mark on you?
"Seven Pounds".
---
13. What inspires you?
My family.
---
14. What is your favorite food?
Fried chicken and my mom's tuna rice.
---
15. Which fictional character are you most like?
Unknown.
---
16. Where do you see yourself in 10 years?
Growing professionally.
---
17. What is one of your biggest dreams that you were able to achieve?
Becoming a mom.
---
18. What is an important personality trait in other people?
Honesty.
---
19. What do you most appreciate in your friends?
Loyalty.
---
20. What do you like to do in your free time?
Cooking, going for walks, and reading.
---
21. How do you wind down?
By going for a walk listening to the sounds of nature.
---
22. What is your favorite book?
"The Dreamseller" by Augusto Cury.
---
23. What is the soundtrack of your life?
Pedro Abrunhosa.
---
24. Where would you like to live?
In my city by the ocean or the river.
---
25. What superpower would you like to have?
So many… to be able to fly, travel in time, heal.
---
26. What adjective best defines you?
Affectionate.
---
27. What noun best defines you?
Sensibility.
---
28. What would you like to be better at?
Speaking other languages.
---
29. What is your quirk?
I smell everything.
---
30. What do you spend the most money on?
Travel.
---
31. What really irritates you?
Falsehood and injustice.
---
32. What's the best thing about Portugal?
The food.
---
33. What sentence defines you?
First everyone else, then me…
---
34. In material terms, what can't you live without?
Smartphone.
---
35. What makes you unique?
Being genuine.
---
36. Who are you in the line for bread?
The person watching everyone else.
---
37. What is the smartest thing human beings have achieved?
The airplane.
---
38. What is a forgivable flaw?
Stubbornness.
---
39. What is an unforgivable flaw?
Lying, falsehood and disloyalty.
---
40. Define RoomsCo in one word.
Excellence.
---
At RoomsCo, our team is available 24/7 to assist your company during the entire accommodation booking process from the initial search to the final check-out. Get to know us and request your free quote to learn more about how we can help.
---
— Questionnaire by Inês Pinto
---