Constant business travel can and does, in many cases, cause stress and fatigue and has a major impact on the performance of workers. One of the factors that may contribute most to this is the routine of passing through the confusion of airports very often. Waiting, in a noisy crowd, in the common areas of airports, with structural conditions that are not the most suitable, can lead to worker exhaustion, which will gradually affect their ability to concentrate and work.
Lounges are a solution to help mitigate the effects of this problem, because they allow you to wait, stress free, in a relaxed, tranquil atmosphere, without the pandemonium that characterizes the day-to-day life of an airport. They work as a bubble to help protect the worker from the wear and tear of a nomadic life, and they also provide a very significant package of advantages. First of all, the opportunity for rest and leisure, which in many "lounges" even means the possibility of sleeping, before continuing the journey. They are also silent, which offers an appropriate environment for work, to prepare a meeting, to read late emails, to communicate with colleagues, managers or customers, thus providing a productive tool for using the waiting time.
The conditions they offer are orders of magnitude better than those that public places in airports offer, with rooms equipped with comfortable and practical furniture, bathrooms that excel in hygiene and, in some cases, provide showers, which can be very useful, for example, before a meeting with a customer. The food and drinks that are usually included are of good quality. They are equipped with sockets to charge the batteries of mobile devices, the provide fully reliable free Wi-Fi of superior quality to Wi-Fi in public areas and offer a considerable range of local and international magazines and newspapers.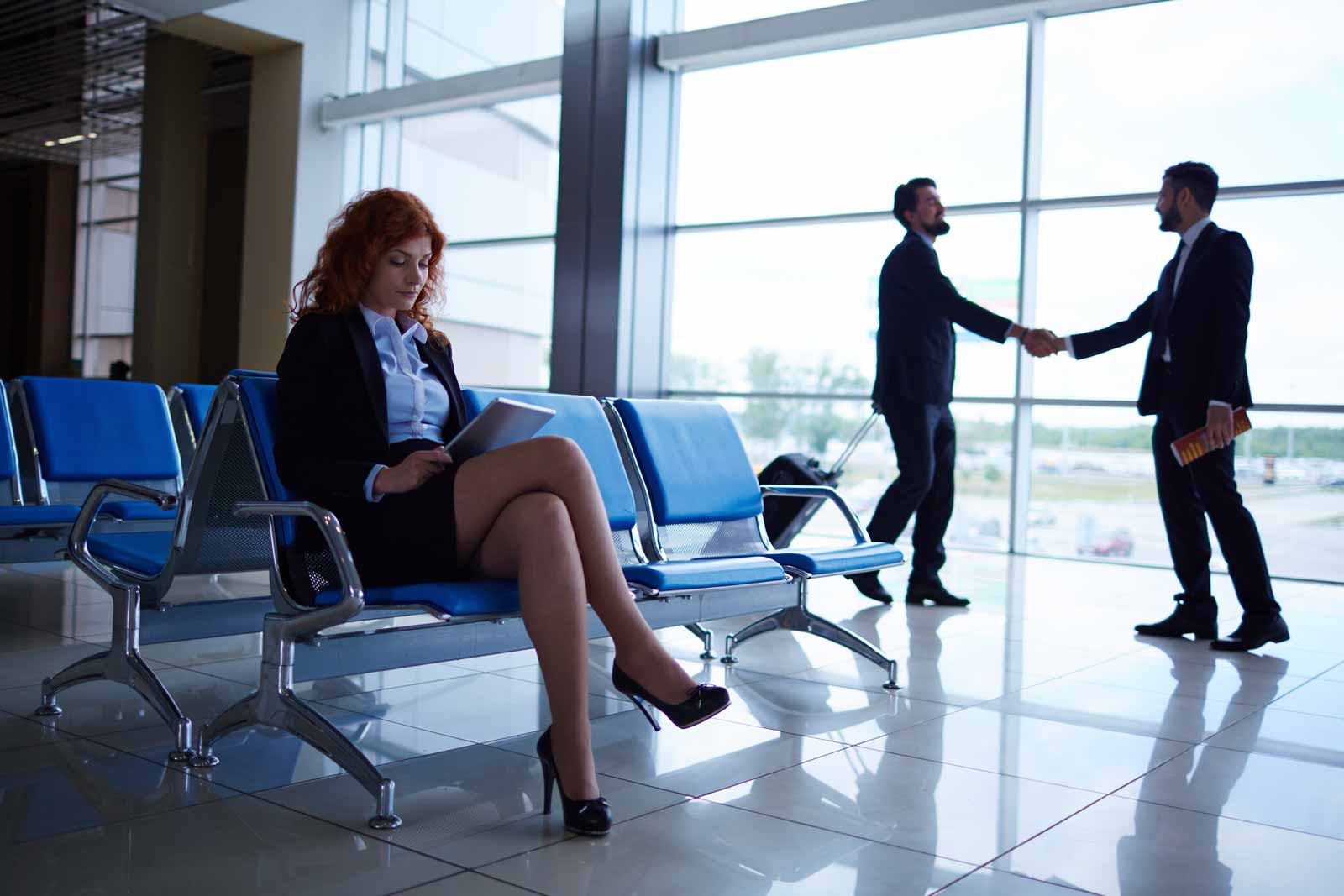 These benefits show that lounges can be a very positive influence on the performance of workers, which must be taken into account by companies when planning their employees' trips, as a way to protect and increase productivity levels.
There are multiple deals on the market, offering access to "lounges", ranging from annual membership programs, to credit cards enabling access with more advantageous conditions, websites for the purchase of tickets for an isolated trip and purchases of tickets that can be made on the airlines' websites. For those who do not travel in first class or business, here are some options.
The most used solution by companies all over the world, is the "Priority Pass", which, based on the information published on its website, offers access to 1200 waiting rooms, in 500 cities, in more than 130 countries. The "Priority Pass" has 3 subscription plans available (Standard, Standard Plus and Prestige), at different rates and with different benefits and its members have access to an app to locate "lounges" all over the world and a contact that it is accessible 24 hours a day. (1)
DragonPass is an alternative with a range of services that is also very widespread throughout the world, with more than 1000 rooms, in 711 airports, easily located through its app. It also works by annual subscription, with 3 possible plans (Classic, Preferential and Prestige) with benefits including access to a discounted price and unlimited access at no additional cost. These plans also include discounts at restaurants and limousine rental. (2)
Executive Lounges by Swissport is a more modest option, in terms of geographical coverage and the number of rooms. It is present in 22 countries, with 45 lounges and offers the purchase of tickets on its website for a specific trip. It also has two annual subscription plans (Aspire Lounge Annual Membership Card and Aspire Plus Platinum Annual Membership Card), which provide entry to the subscriber and a guest. (3)
For those who do not want to be stuck with an annual subscription, which they may not be able to monetize, there are other solutions. One of these alternatives is the Lounge Pass – a website that allows online purchase of tickets, without the need for and annual subscription, at prices starting from € 16.00 per person, in more than 400 "lounges", in 250 airports in more than 80 countries. (4)
With an operation, in some sense similar to the Lounge Pass, LoungeBuddy is an application that also allows bookings, from $ 25, in more than 450 airports worldwide, in partner lounges, without the need for a subscription. This has the advantage of allowing you to search for "lounges" to which the traveller already has access, due to the fact that s/he already has some type of subscription, or based on the privilege of the airline used, or as a credit card benefit. (5)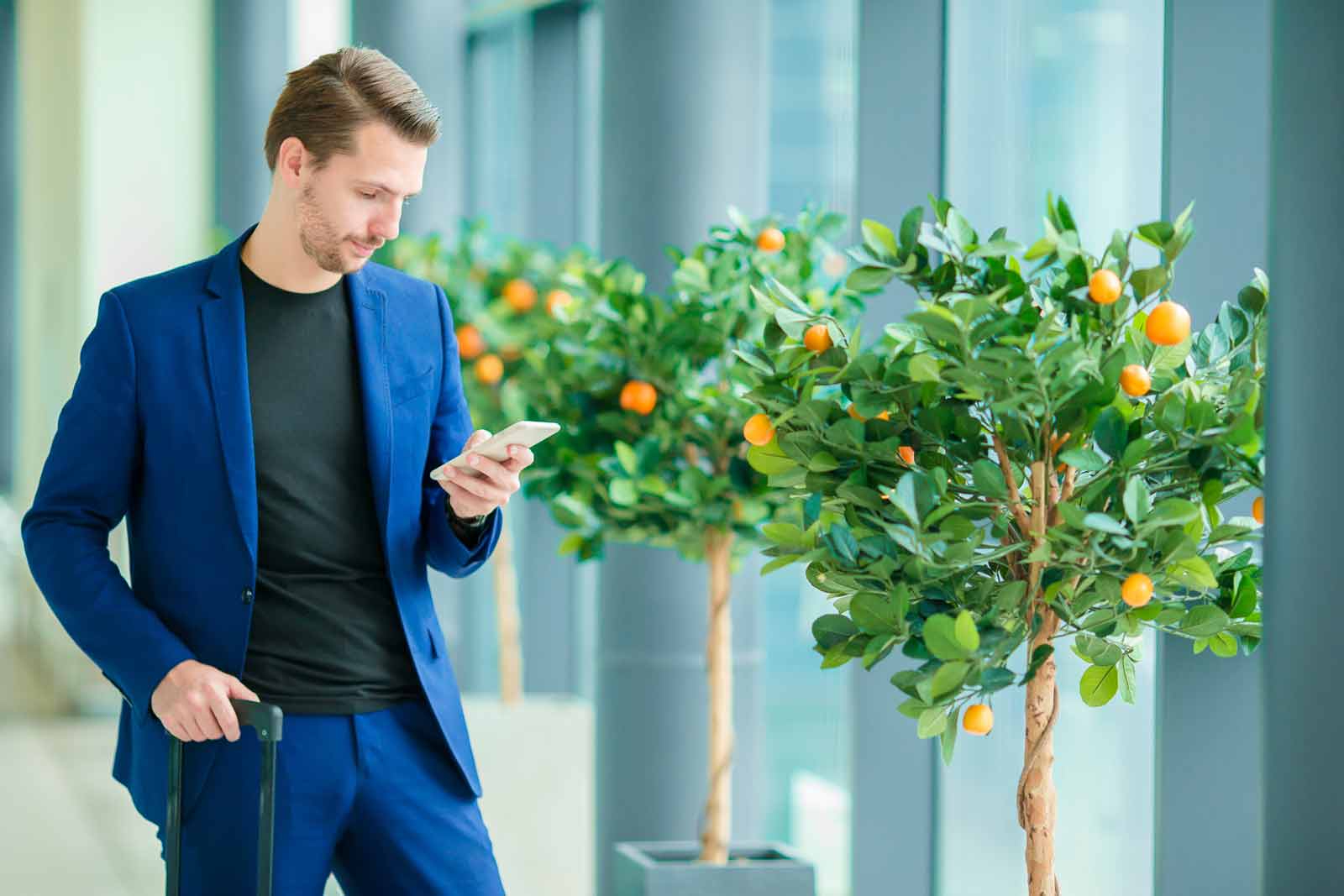 The offer of one of these subscriptions or the simple purchase of tickets, when justified by the nature of the trip, by the companies to their employees, especially frequent travellers, can bring very substantial productivity gains in the medium and long term, because, in addition to the practical effects on the actual improvement of their working conditions, interpreted by them as a form of professional and personal appreciation, due to the implicit care that this offer entails for their physical and emotional well-being, which will certainly have an impact on their motivation rates and results.
---
Information obtained from:
(1) https://www.prioritypass.com/en
(2) https://en.dragonpass.com.cn/
(3) https://www.executivelounges.com/
(4) https://www.loungepass.com/
(5) https://www.loungebuddy.com/?source=homepage
---
For more information on this topic and your hotel bookings, speak to Roomsco. Based on our knowledge of the market and on the enormous number of partners we work with, we can help you find the best solution for your professional stays.
---
— Written by RoomsCo
---