The COVID-19 pandemic has had a deep impact across industries and corporate travel has been no exception. After the WHO's declaration in March 2020, many companies were forced to cancel flights, accommodation bookings, events, and international meetings in order to protect their teams and respect the new security norms.
Almost one year later, the economic impact of the pandemic has also resulted in shrinking corporate travel budgets and a greater fear of traveling once again. Faced with this new reality, many companies have acquired new systems and software solutions to keep running their businesses remotely. However, and even in the midst of a pandemic, we know that travel is still an important part of business to acquire new clients and grow your company.
If you are thinking of restarting travel at your company, know that there are many ways to do it safely. But it all starts with your company's corporate travel policy.
---
The impact of the pandemic on corporate travel
The pandemic has generated new ways of thinking across many industries. In addition to the cross-sectional health and safety concerns, the proliferation of new remote working tools, reduced budgets, and a greater environmental awareness have made many companies rethink their trips. As such, pre-COVID corporate travel policies have rapidly become irrelevant and inefficient.
However, as many countries start reopening their borders and relaxing lockdown measures, many managers are considering restarting national and international travel for their teams. For that to be possible, it is important to consider your existing corporate travel policy and introduce new measures to make it more responsive to ensure your employees' safety while traveling.
4 New measures to include in your corporate travel policy post-COVID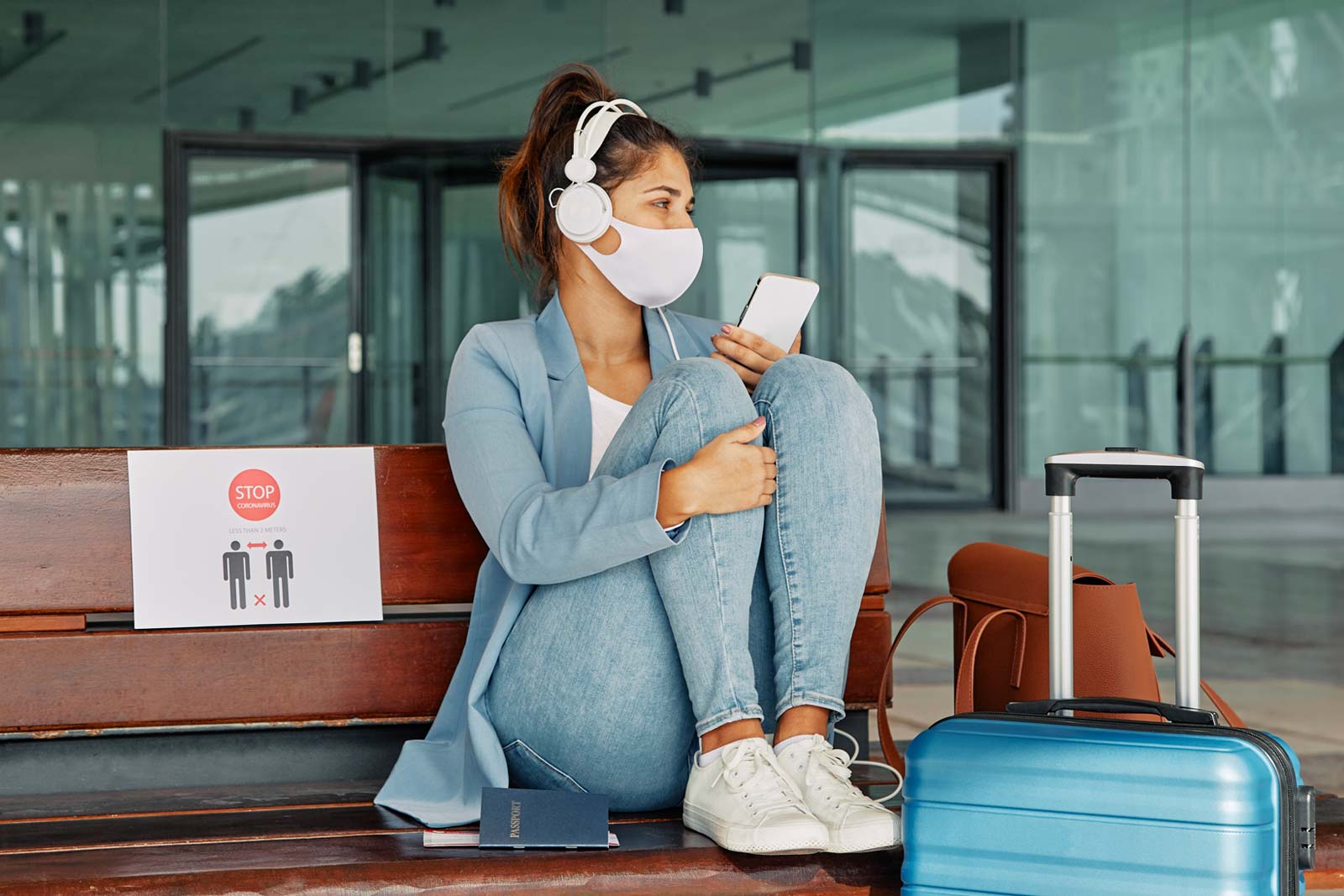 Less contact points
The COVID-19 pandemic opened our eyes to the devastating effects of highly transmissible viruses. In addition to all the measures recommended by health authorities to prevent infection, there is something all companies can do: reduce the number of points of contact of their team members who are traveling. In practice, this means prioritizing flights without layovers whenever possible and booking hotels close to the places where your team will need to go. RoomsCo can help you choose the safest accommodation for your team through our innovative booking platform.
New contingency plans
The unpredictable nature of the novel coronavirus has led governments to implement new restrictions and safety measures very quickly. For companies, these rapid changes can have a significant impact in their annual travel plans. With this in mind, companies need to develop new contingency plans that take into consideration these new and more common scenarios like border closings and restricted access to public spaces.
More complex risk analysis
Travel won't be the same for the next few years and corporate travel policies need to reflect this new reality. Companies need to incorporate new factors when doing risk analyses of their employees' travel and adapt each analysis to the epidemiological framework of each destination.
Greater focus on communication
Above all, it is essential to highlight the importance of communication among team members especially when traveling. Contact information should be updated more regularly to ensure that it is always easy to contact your team abroad. At RoomsCo, we are available 24/7 to help you resolve any issue that may arise from the initial accommodation search to the final hotel check-out.
---
Are you resuming your corporate trips and aren't sure of the best way to proceed? RoomsCo has a vast experience in the industry and is ready to help your company resume travel safely. Contact us for a free quote.
---
— Written by Inês Pinto
---