When you are planning your team's business trips, it is easy to forget the impact that travel has on the environment. But with the growing awareness of the devastating impacts of climate change, it is important for each of us to do our part to offset our carbon footprint. And adopting greener policies doesn't have to be complicated or expensive for your company – in fact, many times it might mean just the opposite. To start taking the first steps towards a greener world, we leave you our recommendations to be more environmentally friendly on your next business trip.
---
How to be more eco-friendly on your next trip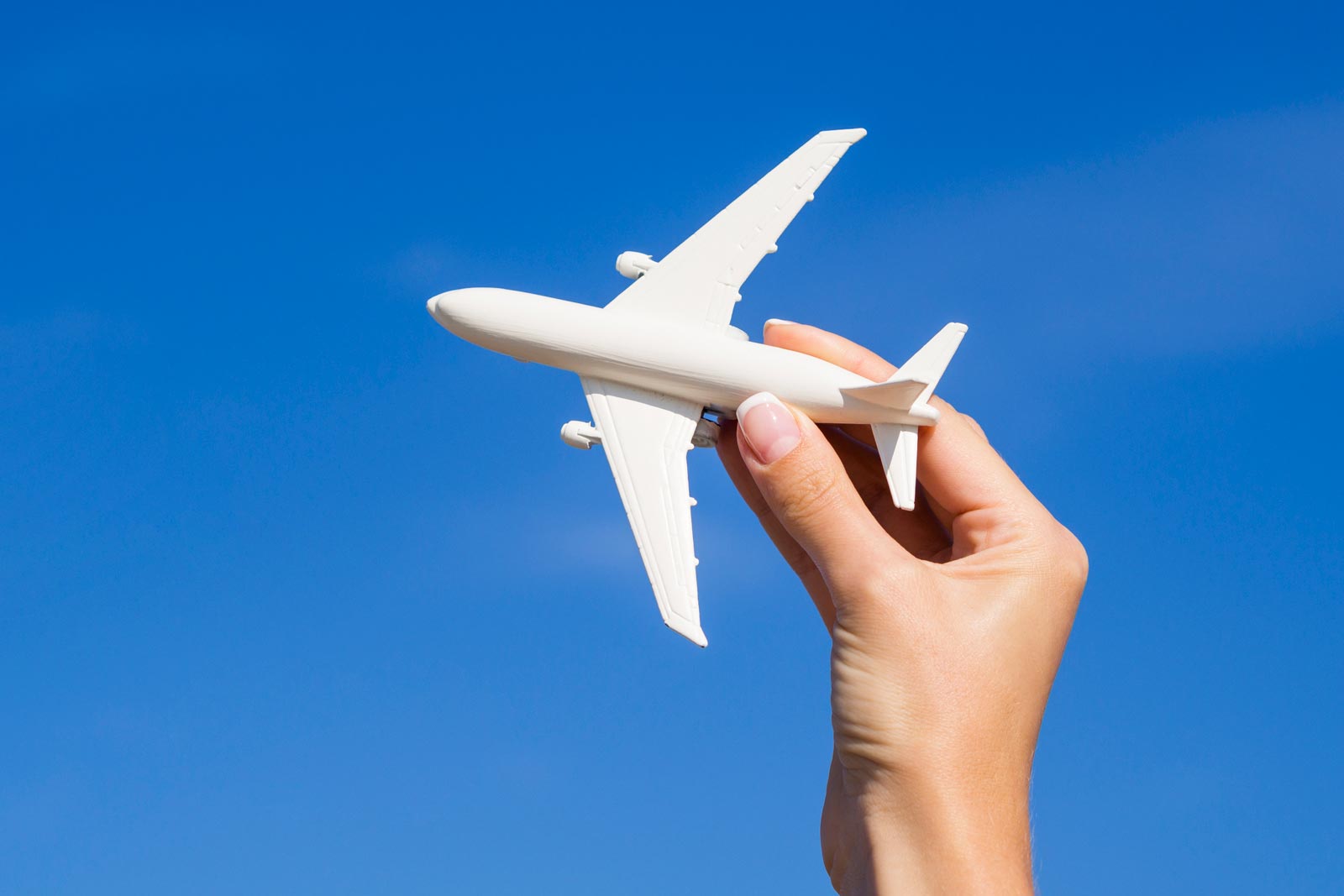 Look for direct flights
A greener business trip starts right at the beginning with choosing how to get to your destination. And while flying isn't the most eco-friendly way to travel (airplanes make up roughly 2.5% of total greenhouse gas emissions in the world according to a study by IATA), other alternatives might not be viable. In those cases, when you have to fly, opt for direct flights. The majority of emissions is released at take-off and landing so by avoiding multiple flights, you will be making the greener choice – all while enjoying a faster and more comfortable trip.
Pack light
Another way of reducing your carbon footprint when you fly is simple: take less suitcases with you. The more baggage a plane carries, the heavier it is and the more fuel it will have to use to make its trip. In most cases, a carry-on will have enough room for what you need for a quick business trip. Packing light has even more advantages for frequent travelers, ensuring you have a more practical, light, and comfortable trip from start to finish.
Choose public transportation
Once you get to your destination, try to use the local public transportation networks to get around. Besides being the fastest and most budget-friendly option, this is also one of the greenest ways to travel. RoomsCo can help you find the best accommodation for your business trip, leaving you close to the main bus, subway, or train stations that you will need to use during your stay.
In case you still prefer the comfort of a car on your trips, take advantage of event shuttles or rent a car with your team to reduce your carbon footprint.
Book eco-friendly hotels
As travelers become more aware of their impact on the environment around the world, many hotels have responded constructively, incorporating eco-friendly policies in their services. Currently, you can easily find 'green' hotels at every price point from well-known hotel chains like Hilton and Hyatt to local boutique hotels. But if you don't know where to start, let us help you find the best hotel for your team's next trip.
Be a 'green' traveler
Just like in your daily routine, when you travel there are small things you can do to have a positive impact on the environment. To start, you can pack some things in advance to reduce your consumption of plastic like plastic straws, reusable water bottles, and personal hygiene products. At your hotel, be mindful of little things that can make a big difference like turning off the A/C when leaving your hotel room or reusing the same bath towels during your stay.
---
Do you need help choosing the best eco-friendly accommodation for your next trip? RoomsCo is connected to more than 10 hotel wholesalers from all around the world with more than 600,000 hotels, which allows us to find the best solution for your company with exclusive discounts. Contact us to learn more about our services and get a free quote.
---
— Written by Inês Pinto
---