Always with a smile and ready to help, our Office Manager Carla Costa is responsible for guaranteeing that our day-to-day operations run smoothly. Bridging the gap between partners, team members, and so many other stakeholders, Carla takes on all the fundamental administrative responsibilities to ensure that our team has everything they need to do their job with quality and efficiency.
This week, Carla came to the RoomsCo Confessional to tell us a bit more about herself by answering 40 quick questions about everything from her favorite color to her biggest dream.
---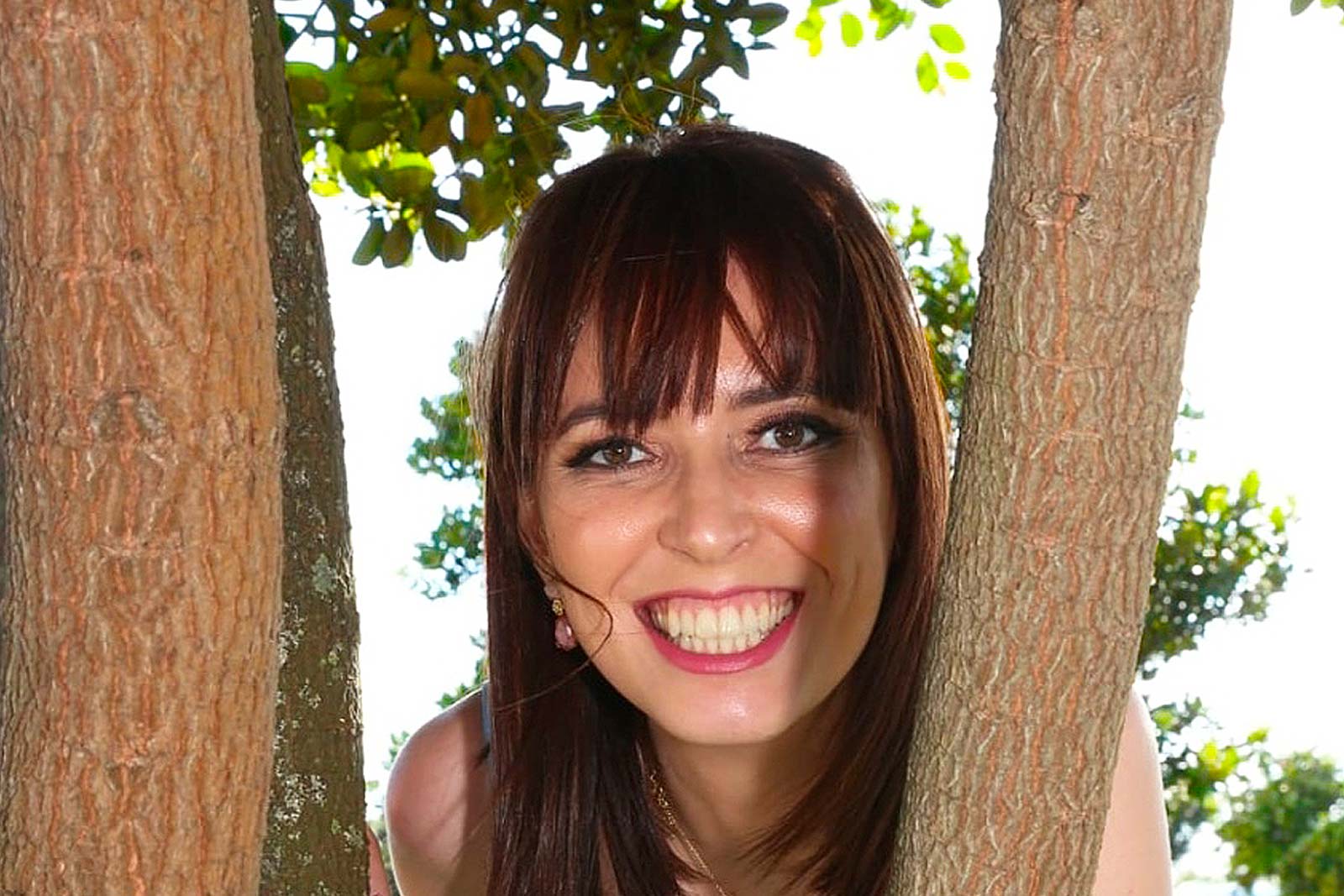 1. What is your name?
Carla Sofia Vilar da Costa
---
2. Where were you born?
Maternidade Júlio Dinis, Oporto.
---
3. Do you have siblings?
Yes, 6 sisters and one brother.
---
4. Do you have any pets?
Not currently unfortunately.
---
5. Do you know how to cook?
No. I'm the worst… In my defense, if you ask me, I will help to cook.
---
6. What is your favorite color?
So many… I love the rainbow!
---
7. Do you prefer cold or warm weather?
Warm weather, hands down! I'm always chilly. I should've been born in a tropical country.
---
8. What social media network do you use the most?
Facebook and Instagram.
---
9. Do you have any tattoos?
No. By choice. I'm not afraid of needles nor do I condemn one or two discreet and symbolic tattoos.
---
10. What repulses you?
Rats and reptiles.
---
11. What makes you feel a chill to your stomach?
Responsibility, an important moment.
---
12. What movie left a mark on you?
I'm not sure about a movie that left a mark on me, but I really like "The Horse Whisperer" by Robert Redford. I can't watch it without crying.
---
13. What inspires you?
Good deeds. Goodwill, tolerance.
---
14. What is your favorite food?
Do you have tomato rice?
---
15. Which movie character are you most like?
Mina Murray from Dracula.
---
16. Where do you see yourself in 10 years?
At peace with life, whatever it may bring me.
---
17. What is one of your biggest dreams that you were able to achieve?
Flying on a plane.
---
18. What is an important personality trait in other people?
Empathy.
---
19. What do you most appreciate in your friends?
My friends are my chosen family. They are a shoulder to cry on, comfort/consolation, understanding. Close in life's highs and lows.
---
20. What do you like to do in your free time?
Read, listen to music, watch movies/TV shows, go to a concert, visit museums…
---
21. How do you wind down?
By doing things I enjoy. Taking a warm bath, going for a walk. Listening to the sound of the ocean…
---
22. What is your favorite book?
I've had many at different points in my life. One of the most striking ones for its topic and the age I read it is "The Diary of Anne Frank".
---
23. What is the soundtrack of your life?
I don't know… it's still being written/composed/produced, but to start it could be the soundtrack from "Moulin Rouge".
---
24. Where would you like to live?
In the same city where I live, but in a bigger house.
---
25. What superpower would you like to have?
The power of healing.
---
26. What adjective best defines you?
Trustworthy.
---
27. What noun best defines you?
Sensibility.
---
28. What would you like to be better at?
So much… I know I seem like it, but I'm not perfect. I'd like to be more relaxed, less literal… Sometimes I'm too formal, traditional. I'd like to be more active and dynamic, extroverted, charismatic.
---
29. What is your quirk?
Oh… that's hard. I have many, like everyone else. But I can be quite picky.
---
30. What do you spend the most money on?
Beyond basic expenses and needs? Clothes and books, vacations…
31. What really irritates you?
Foolishness. Lack of common sense. Pure and excessive selfishness. Lack of honor and ethics.
32. What's the best thing about Portugal?
The people, they're the best and the worst.
33. What sentence defines you?
I'm not happy with the unhappiness of others.
34. In material terms, what can't you live without?
Home.
35. What makes you unique?
My genetic code! Unrepeatable. Exclusive. Only mine.
36. Who are you in the line for bread?
The last person…
37. What is the smartest thing human beings have achieved?
Mastering language.
38. What is a forgivable flaw?
Being annoying.
39. What is an unforgivable flaw?
Disloyalty and ungratefulness.
40. Define RoomsCo in one word.
Resilience.
---
At RoomsCo, our team is available 24/7 to assist your company during the entire accommodation booking process from the initial search to the final check-out. Get to know us and request your free quote to learn more about how we can help.
---
— Questionnaire by Inês Pinto
---